Cubit basics¶
Pre-processing solid models using Cubit¶
This section focuses on steps that are independent of the Monte Carlo code used for analysis. Additional steps for the unified workflow, UW2, or Monte Carlo code-specific workflows may be followed as needed.
Roadmap for the future¶
Currently we have a number of standalone command line tools that are run sequentially on a model following faceting using Cubit. We run make_watertight to seal models to ensure no topological weaknesses exist and we run uwuw_preproc to add materials into analysis geometries. It is envisioned that at some point in the near future that we will integrate these as options within the Cubit plugin.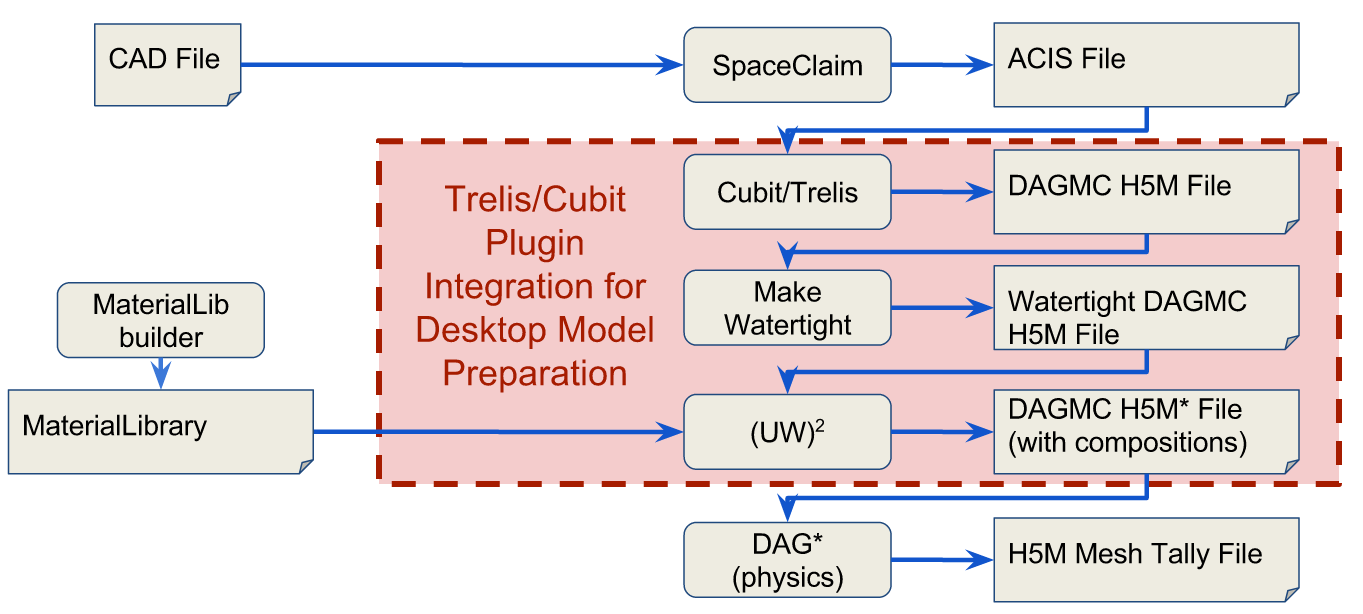 This will allow you to add additional options if you want the model to be made watertight and/or if you want to add materials to the resultant geometry. There will always be power users that prefer the command line tools. These tools will continue to be supported with identical infrastructure.